The power of a positive creative mind can be applied to all aspects of life. In a Home-based business, it can be one of the primary keys to success.
There are countless articles about successful business leaders with a positive creative mind that make for
outstanding reading. For most of us we read these articles with the hope that we will acquire the knowledge and the power of a positive creative mind.
But we may be over-thinking it! Maybe we should not be looking at what they do, but rather how they do it and the mindset they use to accomplish their business goals. It certainly would be unfair to say that every successful home-based business entrepreneur has a highly positive mindset. But it is equally as unlikely that any successful entrepreneur approached their business and their goals with anything less than a positive creative mind with complete focus, determination and a no quit attitude.
Is the power of a positive creative mind a key to success?
Living life with a positive creative mind means you live in a mindset that allows you to do all things in a "Certain Way" and exist in life with a deep personal freedom of Clarity, Purpose, Goals and Crystal Clear Values. A positive creative mind allows individuals to do all things in a "Certain Way" while embodying faith, truth and absolute trust that their objectives and business goals will be achieved.
A positive creative mind sets the stage for all success…
Achieving your goals and desires stems from a positive creative mind that gives you the power to live life in a "Certain Way" with meaning, value and forms the core of yourself worth and your ability to reach all your life's goals.
Most entrepreneurs do not achieve success with their first business venture. Entrepreneurs often have many failures before building a successful, prosperous home-based business. Fortunately studies have indicated that positive creative mind will help you become more resilient and allow you to push through perceived failures to achieve your goals.
FREE LIVE TRAINING THIS WED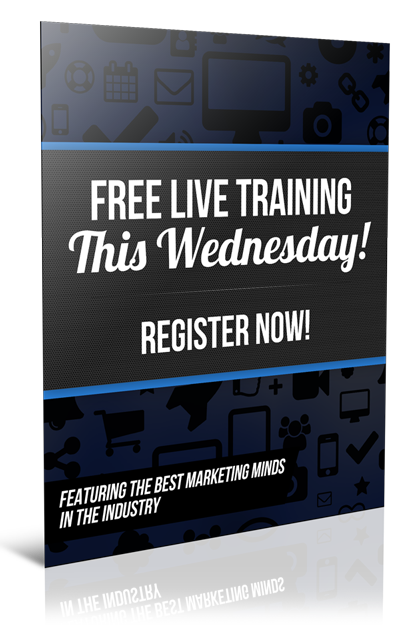 LIVE webinar with a 6-Figure Earner this Wednesday! Get strategies to help YOU get more leads & Profit in YOUR Business
A Positive Mindset is infectious…
Entrepreneurs with a positive creative mind are far more likely to persuade a prospects and customers to follow their guidance and advice. This is because a positive mindset is contagious. It could be stated that all Great Leaders and Successful Entrepreneurs achieve their level of success based on their thoughts and thought process.
Positive thinking alone without Positive Action will not lead to Success!
Let's say that another way, Positive thinking can not lead to daydreaming without action or effort. Positive thinking without positive action is going to be ineffective. Positive thinking without equivalent positive action will lead to failure and you will fall short of achieving your goals.
It is time to start living with a positive creative mind and acting in positive manner. It is time to do all things in a "Certain Way" without fear of falling short of your dreams. A positive creative mind will give you the power to achieve all your life's desires and goals so that you can live the life of your Dreams!
To All That Was Intended To Be!