Each business entrepreneur has a unique success story. There are many factors affecting business's results and success. Not all factors are personality or genetic traits and often success skills can be learned. Many scientific studies are now indicating the tie or connection of proper Nutrition and Mindfulness as key factors in success in almost all things, including Business Success. 
Changing your habits or actions in both Nutrition and Mindfulness will be a major factor in your Business Success. You can plan for success if you focus and learn skills in both proper Nutrition and Mindfulness.
Nutrition and Mindfulness keys that will take Your Business to the Next Level!
"If you can dream it you can achieve it". So dream Big! No entrepreneur ever became a successful by limiting their dreams. Making big plans, even if that do not seem possible today, even if you not sure how you will accomplish them. Have faith and always act in a Certain Way.
Develop a vision board of what you desire and what you want your business to be when it is complete. This process puts your thoughts into action and begins the process of making your desires a reality. Place your Vision Board where you can see the images often everyday so that you constantly remind yourself the "Why"!
Associates with Winners, Achievers and Dreamers.
"Some me your friends and I will show you who you are". Who we decide to associate with does say something about us and plays a big role in our outcome. Associate with successful people and learn the habits and traits of successful people. It is your network of friends, your circle of influence who will shape your thoughts and ambitions. S they say "if you are the smartest person in the room it is time to leave and find a new room with people who are smarter than you" and challenge you to grow and evolve.
FREE LIVE TRAINING THIS WED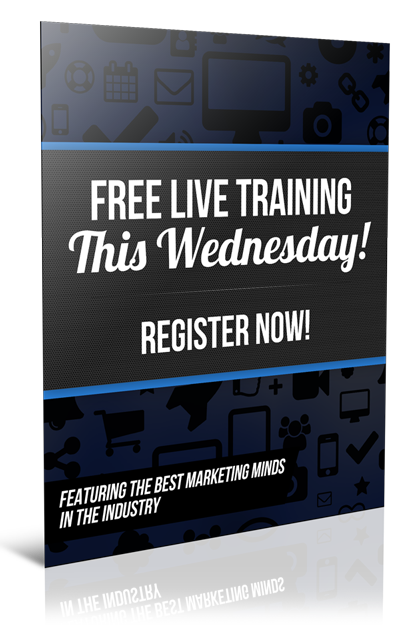 LIVE webinar with a 6-Figure Earner this Wednesday! Get strategies to help YOU get more leads & Profit in YOUR Business
Nutrition and Mindfulness
When it comes to achieving and maintaining a balance in Nutrition and Mindfulness, we must know; all success comes from WITHIN. Do not search or wait for the "right opportunity", or the "right time", or the "next super diet"…. none of these things can exist if your mindset is unclear and you are not certain. It is your mindset that is the deciding factor of your experiences and outcomes and not your environment.
For centuries we have known that food affects our mood and mental health. Applying this knowledge is essential to sustain a positive mood, increased energy levels and vibrant health. Proper nutrition not only increases energy while releasing harmful toxins from the body, it also allows for healthy mental well-being. Many scientific studies have proven that vitamin deficiencies causes a decline mental health and leads to stress, anxiety, depression.
Tweaks to your current diet can make a big difference. Eat whole foods often. Reducing or eliminating processed carbohydrates will improve your mood and allow for more stable blood sugar levels. With an understanding that vitamins are essential for a healthy mindset, positive mood, increased energy and better health you will see the importance of maintaining a proper diet in all things you do.
Below you'll find important vitamins and foods that boost your mood.
 Fruits and vegetables are loaded with vitamins, minerals, and phytonutrients increase overall health and well-being. Additionally, these key nutrients reduce inflammation and promote healthy blood circulation for optimal functioning. They are also being researched for their preventative and immune-boosting capabilities.
Nuts are rich in selenium which serves as an antioxidant to fight off free radicals in the body. Free radicals cause oxidative stress, which leads to a host of conditions and diseases. Nuts are also rich in protein which helps to stabilize blood sugar levels.  Often times we can supplement our diets today to improve our intake of these vital nutrients.
The combination of Proper Nutrition and Mindfulness is a key factor is success in all things will set out to achieve.
To All That Was Intended To Be!