One thing that holds true about running a business online today is that it should have a blog. A blog is just one of those necessary marketing weapons to have in your own personal online marketing arsenal that will dramatically
increase your business' presence, brand and income. Having a blog will help you reach new audiences easily and at the same time generating new leads for your company and dramatically increasing revenue. MLSP sites is a simple yet effective way to create a custom branded blog centered and focused on your business.
In the past online marketers would be speaking of things like outbound marketing where you'd blast a potential customer with endless emails about your product in a manner that was nothing short of annoying. Although these methods seemed to work, the truth is, they were never effective. Going the blogging route is way more effective as it allows you to deliver unique value to your prospects by giving them valuable information which will allow your business to attract endless prospects. In short, you attract potential customers / clients by providing information and once they are attracted to your business you have an opportunity to develop and nurture that relationship into loyal customers / clients.
If you are in the network marketing business having a blog is a must. Building a network marketing business is tough enough by itself. A blog is a tool that allows your business to generate leads of interested prospects and potentially capture new customers / clients and make sales of your products and services. By making use of MLSP Sites to build your blog, you will be sure to position yourself for success as you'll be able to position yourself as a industry leader and separate your  business from the rank and file with very specific and unique business branding.
Before I go on to explain the importance of using MLSP sites, I think it's wise that I reiterate the importance of blogging so that you get a full appreciation of its influence in your business.
Why Blog?
There are popular names like Seth Godin, Rob Fore, Ray Higdon, Diane Hochman and many others; what do you think makes these people household names among online marketers? Yes, all of them are incredibly popular with millions of Social Media followers but what separates them from all the others in the industry is that they have blogs that are frequently updated. If you want to build a brand for yourself or your business, then it's vitally important for you to understand that Social Media alone won't be enough.
Yes, you might build your own Social Networking accounts and succeed but the truth of the matter is that they can never be yours. For example, let's say you establish a Facebook page and build it in such a way that it becomes your main revenue stream. At some point, Facebook might just decide to ban your page if you break one of their rules. What happens then? Well, if you have your own blog that you have built and branded in the same manner no such thing could happen, it's yours!
So, having a blog will go a long way in positioning you as a leader. If you look around and research your industry, it's easy to note that a lot of online marketers and businesses do not have blogs. So if you have a blog for your business you will have immediate recognition and will considered a leader and seen as a authority in your business niche.
Apart from the above, having your own blog will give you leverage. What do I mean by this? When compared with Social Networks where you have to actively engage with people, your blog can be your own haven where you can put up your content and people will come and consume it while being lead through the buyer's journey making you money in the process. With a blog, you don't have to actively engage as you would with other alternatives such as Social Media.
How to set up a blog
I'm sure you now have an appreciation of why it is vitally important for to have your own blog. If you are thinking of the 'how' part, then, that is great, we are almost there. In this part of the article, I will introduce you to the MSLP system and give you info on how you can set up your blog with MLSP Sites. Lastly I will give you some benefits you will enjoy from using MSLP's turn-key marketing platform.
FREE LIVE TRAINING THIS WED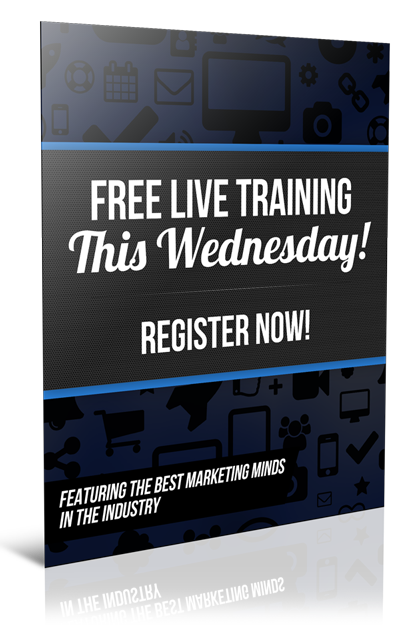 LIVE webinar with a 6-Figure Earner this Wednesday! Get strategies to help YOU get more leads & Profit in YOUR Business
What is MLSP? 
Simply put, MLSP is an acronym for My Lead System Pro. MLSP and MLSP Sites is an online educational and marketing platform whose main goal is to teach business owners and online marketers a marketing concept that is referred to as "Attraction Marketing". You may be asking what Attraction Marketing? Attraction Marketing is an innovative marketing concept centered on the theories of inbound marketing enables you to lead with value so that you attract the perfect prospects to you.
Now that you know what My Lead System Pro is it is time to proceed to MSLP Sites.
MLSP Sites
MSLP Sites is the hottest thing on the internet right now. It is a blogging platform designed for Affiliate Marketers 
and anyone running an internet based business. MLSP Sites takes away the hassles associated with looking for a web hosting service and website developer to set up your site. With MSLP Sites, you just make a single click, and just like that, you will have a whole website at your disposal.
Benefits of using MSLP Sites
Use your own domain name
Unlike some other platforms were your name will be business.xyz.com, with MSLP sites, your Blog domain name will yours to choose and it will allow you the build YOUR Brand or more simply said Brand You!
Enterprise Hosting
With MSLP sites, you get affordable access to a hosting package that would have to cost you $500 – $1000 with most hosting providers. Along with that your speed will be lighting fast and your site will be completely secure.
Access to amazing themes
Premium themes will give your blog an SEO advantage and with MSLP sites you will get full access to such themes included in MLSP Sites for free. Amazing, isn't it?
Free tutorials
With courses on building a blog going for a minimum of  $200 on Udemy, included in the MLSP Sites is a Start to Finish tutorial system that will walk you through, with a step by step process of building a completely customized blog for your business; literally you could have your blog up and running in a matter of minutes.  By the way this site is powered and built with MLSP Sites; pretty Amazing, right?!
If you want to grow your business and earn a six figure income from the comfort of your home, then MSLP sites is the way to go.
To All That Was Intended To Be!