The truth is there is no silver bullet or guarded secret to building a successful home-based business. But you can stack the odds in your Favor with a Structured System. Your mindset also plays a significant role and having the
proper mindset for home-business success is Critical. Here are a few mindset keys to success in any business.
Crystal Clear Vision
Vision serves as your purpose. Your Vision is your Target; Your Goal, What it will be when it is all Complete! It is the Vision of what it will be when it is completely built. It is virtually impossible to accomplish any goal if you do not know exactly what the goal is. You must be able to visualize it and visit it often as you are building it. Vision provides motivation and is the foundation for the mindset for home-business success.
Focused Attention
Your vision for your business is a amazing way to achieve focus and the mindset for home-business success. Focus is what keeps you from becoming distracted and allows us to stay on the path to our vision; Goal! Without Focus ultimately you will waste your time and money and get derailed from achieving success. A well developed vision will create the path to achieving your goal. Vision and Focus are the foundation for the proper mindset for home-business success. Stay focused on your goal plan and do not get sidetracked by shiny objects.
Take Action…"Just Do It"
Success will not happen without action and effort. Action is what moves you towards your vision, your goal. Action is the process through which you learn what works and what doesn't. With Action and Effort you develop tenacity,
persistence and you build the character mindset of home-business success.
Absolute Belief
Belief which allows you to do all that you do in a "certain way" with 100% faith you will succeed at achieving your goal of a successful home-based business. Most entrepreneurs who struggle or fail do not have the belief they can succeed and unfortunately they themselves get in the way of their own success. Belief is what gives us the strength to take action, do the work needed for success. Belief is the fuel needed for the mindset for home-business success and what will keep you on the path to achieve all your goals.
Remove Fear, Doubt
Fear probably is the biggest dream killer! Fear holds you in your comfort zone.  Fear will hold you back and keep you from your vision. Fear is what holds you to the life you have and not the life you desire. Fear keeps you from taking action. Fear is what we fall back on and keep us from forging forward simply with belief and a vision. Success has never been achieved without courage to step into the unknown with only your steadfast belief.
Surround Yourself with Like-Minded People
FREE LIVE TRAINING THIS WED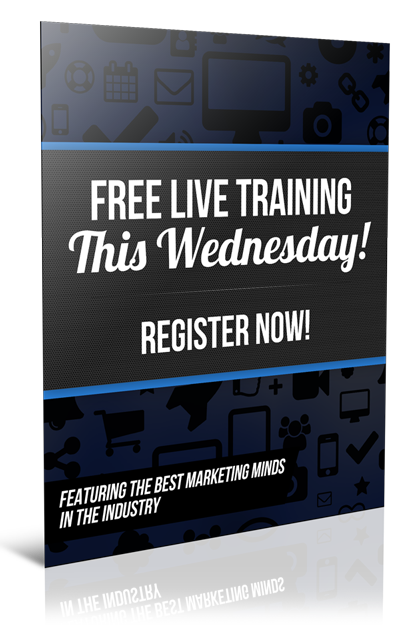 LIVE webinar with a 6-Figure Earner this Wednesday! Get strategies to help YOU get more leads & Profit in YOUR Business
Building a home business does not mean you have to do it alone. Starting and growing a business is hard work. Surround yourself with a team, a community of like minded individuals that will provide you a support system of encouragement and education to propel you down the path of success. Coaches and mentors will be extremely helpful in giving you the skills and support you need.
Get Back Up…"It's Not about the Knockdown"
Success in home-based business, or really any goal, is the ability to get up, dust yourself off and keep pushing for success in the face of set-backs and adversity. It does not matter what business you decide to start, you will have to face problems and challenges. It is always a beginning, has to be! Successful people view problems and obstacles as opportunities to learn and become stronger.
To All That Was Intended To Be!