In 2017, making money online is now easier and harder than ever before…Why? While it is easy to pick up a laptop and start a blog, there are now more people doing it than ever before so your competition will be a bit stiffer. With this being
said, there are still ample opportunities to make money online from home and we're going to provide you with some advice today. After going through the basics of how you can get started, we'll get to the nitty gritty of making money blogging!
The Basics
If you're ever going to make money blogging, there are some basics that need to be in place from the very start. First and perhaps the most obvious of all, you need a blog and there are now plenty of options for this. For example, MyLeadSystemPro (MLSP) offers a superb platform on which to get started. With your own domain name, plenty of themes, and support, this is a great place to start making money blogging from home.
From here, you need to produce not just good but great content. As mentioned, thecompetition is now heavy out there so good content no longer cuts it. If you want to be seen as a leader and really take the niche by the horns, the content needs to be interesting, useful, and unique. Sure, looking toward competitors is a good way of assessing what content excels but copying won't set you apart from the crowd.
Once you start producing great content (remembering to utilize SEO), you should start to see people coming your way and you on the path to making money blogging. If not, take a step back from the blog and get onto social media. All the while, you should be posting regularly so your readers can get into a schedule of knowing when the next post is coming.
Making Money Blogging from Home
With the basics in place, you can then start to earn money and there are actually several routes you can choose to achieve this aim. Of course, you would have heard about affiliate marketing and this is one of the strongest options. However, it might not suit your niche and there are other opportunities to remember so let's take a look.
Build a Reader Profile – If you're going to generate organic traffic through the techniques we're going to list today, you first need to build a profile of your average reader. If your blog is about gardening and your average reader is above 50 years of age, there are certain techniques that simply won't work. For example, advertising the latest gadgets won't appeal to your readership and you won't see results. Therefore, building a profile of your average reader will allow you to choose the right technique; this is a step that many miss and it leads to failure.
Advertising Income – For many, this is the starting point and it's similar to the way newspapers have been selling ad space for many decades. As you start to build a base of readers and the interaction grows with this, you might receive interest from advertisers who wish to start a campaign on your site. Elsewhere, a more common path is working with Google AdSense who are essentially a middleman service between you and potential advertisers.
Affiliate Income – Whilst on the main opportunities, why not go for the big one of affiliate marketing? As you may know, this will see you advertise products on behalf of the manufacturer. With various links and images on your blog, anyone who clicks through and places an order will earn you a small percentage in commission. As long as the product relates to your blog and you approve of the product itself (you don't want to ruin your reputation by advertising poor-quality products), this is a popular and profitable way to making money blogging.
FREE LIVE TRAINING THIS WED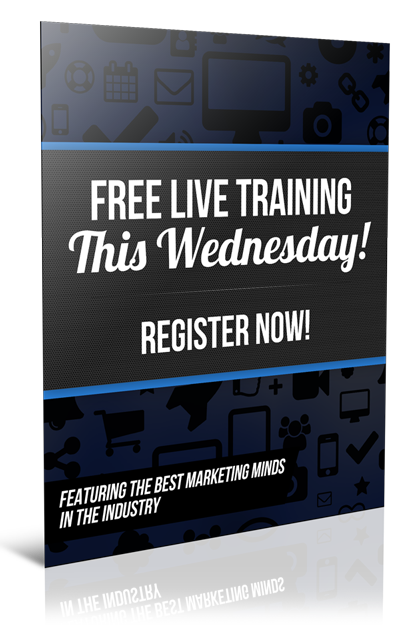 LIVE webinar with a 6-Figure Earner this Wednesday! Get strategies to help YOU get more leads & Profit in YOUR Business
Passive Income – This is the ultimate goal for most because it means income generated without any direct input. If you're currently helping people in a particular niche, have you ever thought about putting all your knowledge into an eBook or perhaps even an online course? Assuming the information is valuable and will remain relevant for some time to come, this will keep earning you money long into the future. By addressing the main questions in your niche, you can make anywhere from $10 to hundreds with pre-written and pre-prepared content. Although this requires investment in your time to start, the income can continue for months and even years.
Subscription Services – Similar to the options for passive income, the next best alternative is a subscription service such as newsletters and coaching guides. Each week, you can release fresh content to all your subscribers for a small fee. Once again, the content will need to have value and information the reader won't find anywhere else.
Giveaways – If you don't sell your own product/services, team up with a company within your niche and arrange a giveaway. If you have an affiliate partnership with this company, it's even better because a certain percentage of people who don't win will have built up an interest in the product and are likely to buy it anyway. As humans, we love free stuff (even if we don't need it in our lives) so this is a good tip to try.
 Others – In truth, we could keep writing all day but you have things to do so let's bullet point some other options;
Events
Consultancy Services
Public Speaking
Selling Products
Podcasting
Sponsored Posts
Online Workshops
DANGEROUS COPY SECRETS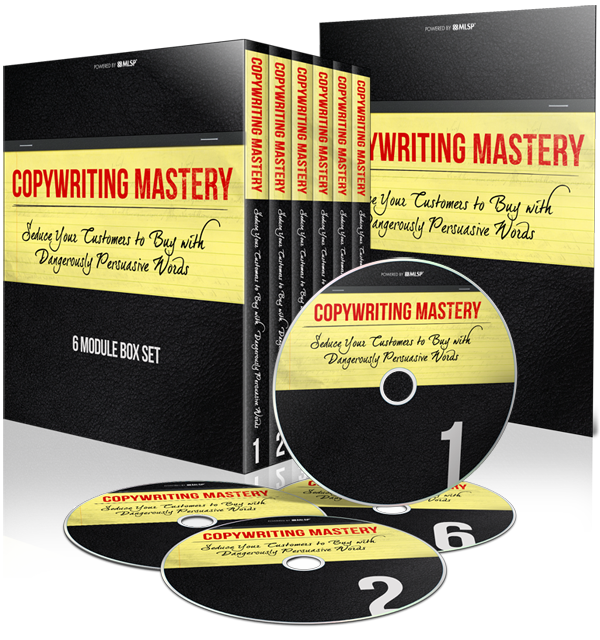 Mind-Control Copy: Dangerous Copywriting Secrets to Hack Into the Unconscious Mind of Your Prospect, and Control Their Thoughts
Summary – As you can see, there are numerous ways of making money blogging. Once you create superb content on a schedule and build up a profile of your average reader, you can combine a number of these tips and really start to see the results. At all times, we urge you not to forget the content and always keep this as the priority. After all, this will be what people return for in addition to what drives you up the search engine rankings!
To All That Was Intended to Be!