Just like anything in life, going it alone is always more challenging. While we live in a DIY world where you can teach
yourself just about anything you want to learn about building your online business, being part of a like-minded community will accelerate your success—and inspire you. If you are an affiliate marketer or online entrepreneur who is looking for a structured and strategic method with a  community of "Like Minded" Business Leaders for building your business and brand online the My Lead System Pro Community is key to your success.
What Is My Lead System Pro Community?
There is no shortage of network marketing programs out there, but MLSP is more than just a program. Founded in 2008 by industry innovators who were passionate about teaching the everyday entrepreneur what they needed to learn about creating a powerful online brand. Their approach was unique as it centered around creating a community who was committed to helping one another succeed. This includes staying on top of all trends in targeted list building, online marketing, brand building, and attraction marketing.
Hundreds Of Horus Of Educational Material
One of the challenging things about network marketing is that your strategy must always be adjusted to capitalize on the current and ever-evolving marketing trends. From social media marketing, blogging, website SEO, creating powerful landing pages, video marketing, mobile marketing—and the little details that optimize your outcomes. With 100s of hours of online videos, you can pop online and learn new strategies any time of day or night.
You Really Can Get 100 New Leads A Day!
When you become a member of the My Lead System Pro Community, you will have direct access to our industry's top income earners. They provide one-on-one training, live group webinars, and multiple methods of communication. Armed with the exact same strategies used by industry leaders, you can generate 100s of targeted leads each and every day—with automated strategies that you can repeat over and over again! When a strategy goes cold, simply learn one that is a bit more current.
FREE LIVE TRAINING THIS WED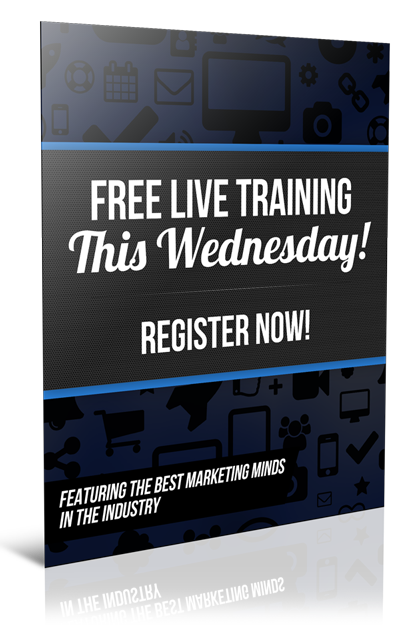 LIVE webinar with a 6-Figure Earner this Wednesday! Get strategies to help YOU get more leads & Profit in YOUR Business
My Lead System Pro Community – The Tools You Need To Succeed
Not only do you have direct access to industry innovators and training materials, you have access to MLSP's signature software. This includes a Blogging Platform, MLSP Sites, and the MLSP Funnelizer. If you don't already have a product to sell, MLSP has products too. This provides you with everything you need to create an online brand, including the My Lead System Pro Community who will cheer you on and celebrate your success with you!
Can Anyone Launch A Home Based Business?
MLSP is for absolutely anyone who has an online business they want to take to the next level or newbies who want to learn how to launch their own home based business. The training includes everything beginners need to get started, and the expert tips tenured online entrepreneurs need to generate leads like never before. You will need a computer or laptop, a solid internet connection, and general computer knowledge. Not to worry if you have never owned your own business before, or if you don't know a single thing about online-only businesses—as the My Lead System Pro community has you covered!
The Flexibility You Finally Deserve
Not only is working from home, or from a laptop anywhere in the world, an attractive business model—but network marketing provides you with a great amount of freedom and flexibility. Yes, you will need to invest time in building and maintaining your business, and in ongoing training—but your schedule can be flexible. Start when you want, head out and about for a few hours, and finish up your work of the day while sipping coffee in your favorite café. The marketing funnels you set up will be automated, meaning that you have the potential to work far less than a standard 40 hour work week. Even if you are marketing multiple products at the same time! Aside from selling your own products, MLSP provides a variety of ways to earn with high value training courses and sharing the My Lead System Pro community with others.
FREE LIVE TRAINING THIS WED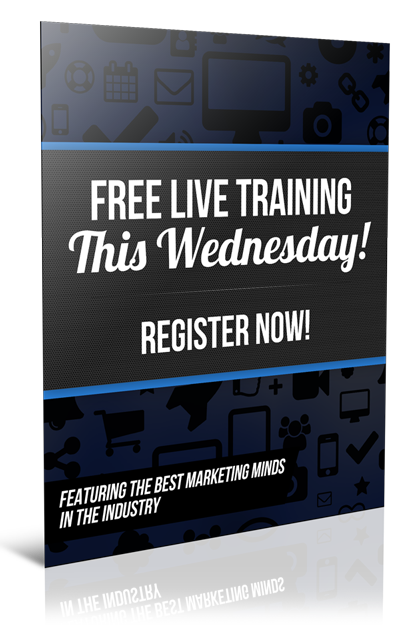 LIVE webinar with a 6-Figure Earner this Wednesday! Get strategies to help YOU get more leads & Profit in YOUR Business
Whether you have tried network marketing before with little success, are successful but would like to optimize your outcomes, or have never marketed before—joining the My Lead System Pro community is what you need to succeed. Reach out today to learn more!
To All That Was Intended To Be!