Here is an amazing statistic and a good starting point for Home-based Business Basics; more than 52 percent of all businesses today are home-based. Every day, individuals who seek freedom from the corporate world are taking that leap of faith to achieve their Financial and Lifestyle Dreams. Spare bedrooms, garages, and attics are being
transformed constantly into the corporate headquarters of motive Entrepreneurs with a Vision and a Dream. Advancements in technology, such as smartphones, tablets, and iPads as well as increased demand for "service-oriented" businesses make the opportunities seem endless.
Here are some Home-based Business Basics!
Before you take that leap of faith into a home-based business the first Home-based business Basics is that you have your "Why"! To succeed, your business must be based on something greater than a desire to be your own boss or money, and you must make an honest assessment of your own reasons, goals and desires; "Your Why"! And of course an honest assessment and understanding of what is involved to succeed and a very clear understanding it will require plenty of hard work is an primary Home-Based Business Basics.
Home-Based Business is it the Right Move?
Choosing a home business is like deciding to have a child; it is a very Big Decision! Think very carefully about starting a business before you chose to start a business. This is another primary Home-based Business Basics. Instead of jumping in, take the time to learn as much as you can about the marketplace for the Business Product or Service you want to develop. Before getting started and investing your time, effort, and money take some time answer the following questions as part of the Home-based Business Basics:
Can you describe in detail, start to finish, the business you plan on building?
What product or service do you want to provide to your customers?
Who are your target customers / clients?
Is there a high demand for your business?
Do you have the ability (training) and tools needed to compete successfully?
An assessment of your personality, an understanding of what is involved, and certainty a clear understanding it will require a lot of hard work and a willingness to push through set backs. You have to be willing to make detailed plans and set specific goals with the willingness to make adjustments along the path. There are no "Perfect" or "Best" reasons for starting a home-based business, it is vital to have a very clear understanding of what is involved and to have your "Why". So ask yourself these questions as part of Home-based Business Basics:
Are you a self-motivated, driven, never quit mindset?
Can you stick to the work of your business if you are working from home?
Are you self-discipline to maintain schedules and goals?
Can you focus on your goals; business and stay motivated working from home?
Working from home may not prove to be as easy as it seems. It is important that you work in a productive environment and create a successful environment. If at all possible, you should establish and set up a separate office / work space in your home dedicated to building your business.
FREE LIVE TRAINING THIS WED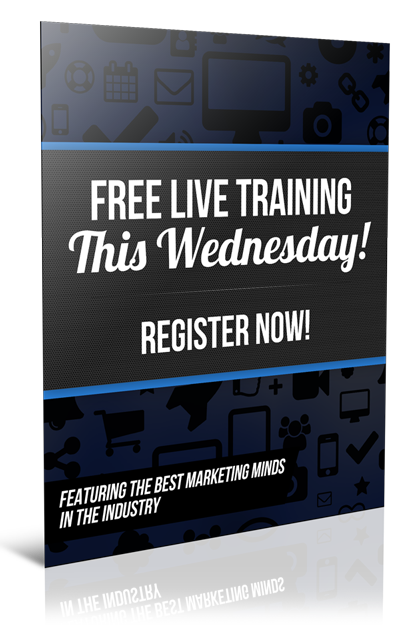 LIVE webinar with a 6-Figure Earner this Wednesday! Get strategies to help YOU get more leads & Profit in YOUR Business
Helpful Planning Techniques to get you Started
Money is the fuel for all businesses. With some planning, you will be able to avoid most financial difficulties as you grow your business. When drafting a financial plan for your new business estimates of cost will be an important function of your planning. Here are some key questions that may help develop your business plan as you get it up and running and growing into a profitable enterprise.
What are the Start-Up Costs?
To estimate your start-up costs include all initial expenses such as fees, licenses, permits, telephone deposit, tools, office equipment and promotional expenses.
In addition, business experts say you should not expect a profit for the first eight to ten months, so be prepared to put in the work before you get the reward.
But if you stick to it and never quit on the Vision the Reward is so worth it, Freedom is Priceless!
What about Ongoing Cost to maintain Your Business?
This is where you need to consider such cost as, salaries, utilities, office supplies, taxes and legal services and insurance premiums if needed.  And remember to include your living expenses because your business must not only meet its own financial needs but be certain it meets yours as well.
THE TOP EARNER FRAMEWORK?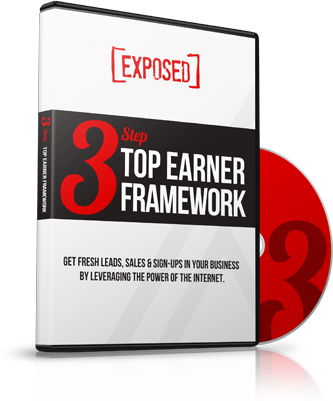 FINALLY Unlock the 3-Step Framework and Learn How to Get Fresh Leads, Sales & Sign-Ups in YOUR Business Leveraging the Power of the Internet.
The Good Stuff… How Much Money can Your Business Generate..!
Hopefully the sky is the Limit! Having an accurate estimate of your Business's potential sales income and revenue is vitally important and certainly a Home-based Business Basics to consider. This estimate can be based on a daily, weekly, monthly or annual basis. The revenue estimates allows you to develop projected income statements, break-even points, and cash-flow statements. Market research is the best way to estimate initial sales income and revenue. Once your business is up and running measuring sales income and revenue is critically important and this information can be used to scale and grow your business and explode your Vision to the Next Level.  
There has Never Been a Better Time…
 The amazing advancements in Technology coupled with the massive power of the Internet has resulted in a surge of Home-based Businesses and Home-based Business Opportunities. The power of technology has given us vast opportunities in the Home-based business space and how it will be applied is certainly a Home-based business basics. For most entrepreneurs and start-up businesses looking to exit the corporate world the Home-based business model is the best fit—at least to get started. Starting a business from home has numerous benefits, some of which are; dramatically lower start up cost, flexibility and no commute time just to mention a few. I believe the Home-based Business model is so popular because most of us dream of the ability to work from home and make as much income as we need to live the life we desire. If you have a desire to start your own business and to generate income the home-based business model, in my opinion, is the best way to go and certainly should be considered as a Home-based Business Basics.
Owning your own Business and Becoming Your Own Boss has so many benefits and Freedoms; you set your own hours and control your schedule and most importantly You Control Your Own Destiny. You can chose to do the type of work you enjoy and build a business around your passion instead of doing the work you are forced to do to carve out a living.  Home-based business ideas and opportunities are beyond numerous so you can literally choose anything that matches your interests and passion to generate substantial income while you enjoy the Lifestyle and Freedom You truly desire.
To All That Was Intended To Be!