The free enterprise system and the home-based entrepreneur allow us tremendous benefits and freedoms. The
freedom to set our own schedule and have control of our own time, to work from home, to earn as much money as we desire, to do what we enjoy and are passionate about and most importantly "Live Your Dream". Unfortunately we think of a home-based business as a "Small Business" or "Part-time Business".  A home-based does not always mean "staying small". In fact, some of the most successful businesses in the world — like Apple, Hershey's and Ford Motor Company started as home-based businesses. Statistically 69% of all entrepreneurs start their businesses as home-based businesses. The free enterprise system and the home-based entrepreneur with a big dream, vision and desire can turn their passion into a tangible home-based business.
Here are a couple important definitions:
Free Enterprise System:
"Free enterprise is a type of economy where products, prices, and services are determined by the market, not the government. It's capitalism, not communism. Things that are free are unconstrained, and a business is an enterprise. So, free enterprise refers to an economy where businesses are free from government control."
Entrepreneur:
"has traditionally been defined as the process of designing, launching and running a new business, which typically begins as a small business, such as a startup company, offering a product, process or service for sale or hire. The people who create these businesses are called entrepreneurs."
The free enterprise system is the most successful economic system in the world to reduce poverty and increase prosperity. Free enterprise is a business governed by the economic laws of supply and demand and the government has no involvement in its decisions, actions or growth. The free enterprise system and the home-based entrepreneur is based solely on private business ownership and the business success is completely determined by the business owner. The free enterprise system and the home-based entrepreneur are generally considered to be Capitalism. Capitalism is also defined as an economic system that is based on private ownership and the means of production and the creation of goods or services for the profit of privately-owned business. .
Laissez-faire – A policy of governmental non-interference in economic affairs.
"You cannot legislate the poor into prosperity by legislating the wealthy out of prosperity. What one person receives without working for, another person must work for without receiving. The government cannot give to anybody anything that the government does not first take from somebody else.
When half of the people get the idea that they do not have to work because the other half is going to take care of them, and when the other half gets the idea that it does no good to work because somebody else is going to get what they work for, that my dear friend, is the beginning of the end of any nation. You cannot multiply wealth by dividing it."
Adrian Rogers, 1931
Free Enterprise System and the Home-based Entrepreneur 
"Birds of a Feather Flock Together"… Associate with other successful entrepreneurs and find a community of like minded individuals who share your vision for success and freedom to pursue your own life. As a member of the free enterprise system and the home-based entrepreneur make certain to consistently attend social events to learn more about your industry and to make connection with other entrepreneurs who share your vision. Social synergy will propel your ability to stay focused and to thrive. This Social Network will become a important part of creating Your Brand that's recognized by others and necessary for business success.
See if we are a fit! Join Our Community for FREE Training every Wednesday evening at 9 est   
FREE LIVE TRAINING THIS WED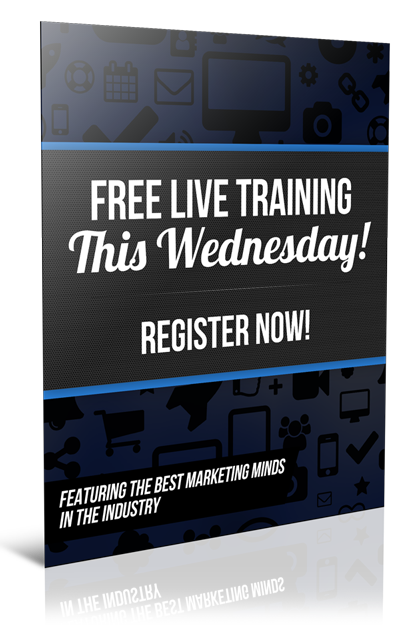 LIVE webinar with a 6-Figure Earner this Wednesday! Get strategies to help YOU get more leads & Profit in YOUR Business
Owning a home-based business is an exciting venture that will allow you to fulfill your deepest Dreams and Goals. It is not easy and is certainly going to take work. It is that work that fulfills us and pushes us to achieve our Dreams and Greatest Aspirations.
To All That Was Intended To Be!