If you've lost all motivation for the 9-5 role that seems to have served us well for so long, home businesses are now a more achievable goal than ever before. With a laptop and an internet connection, this is all you really need to get
started and there are endless opportunities online to start earning money. Today, we're going to talk about one of the very best in Amazon FBA home-based business.
As we know, Amazon is now one of the largest companies in the world yet not enough people are utilizing the head-start it gives to home-based businesses. Below, we're going to look into how it works, how you can save on advertising, how it compares to having your own e-commerce site, and more. By the end, you should be in a great position to assess whether an Amazon FBA home-based business is right for you!
Amazon FBA Home-Based Business
Before you think we're going to tell you to buy/sell items and use your garage to keep your stock in tact, don't click away just yet because there are numerous issues with this process. Not only do you have to find the room for the stock itself, you then have to send it to the customer which means a trip to the post office every other day. No, we're actually going to introduce Fulfilled by Amazon (FBA) which takes all these problems away.
Although most people have seen this phrase when buying on Amazon, they very rarely take it in or realize what it means. Essentially, this service allows you to sell your products on Amazon while they actually store everything in their warehouses before sending them out whenever required. As long as you're willing to send your inventory to Amazon to start with, it means you don't have to worry about storing or even shipping your products which suddenly opens up a thousand different doors, right?
The Catch? – At the moment, you might not be getting too excited because you're probably thinking 'what's in it for them?' and this is a good question considering what they're offering to do. However, all they ask in return is a small fee in the shape of commission. Since they take the burden of storing and sending products to customers, it seems like a good deal but you should always do more research so you know how many units you need to sell each month to reach your desired income. On the Amazon FBA website, you can learn all about the commission rates you'll pay as an Amazon FBA home-based business.
Advertising? – If you don't want to do any marketing of your own, you really don't have to and this is the beauty of Amazon FBA. Let's face it, they're now the biggest online marketplace around so people are going to see your products when they type something related to your niche into the search bar. As long as your product descriptions have been filled out and you've entered all the appropriate delivery options, there's no reason why customers won't find you. As you build customer reviews, this will only snowball.
GET FREE LEADS WITH FACEBOOK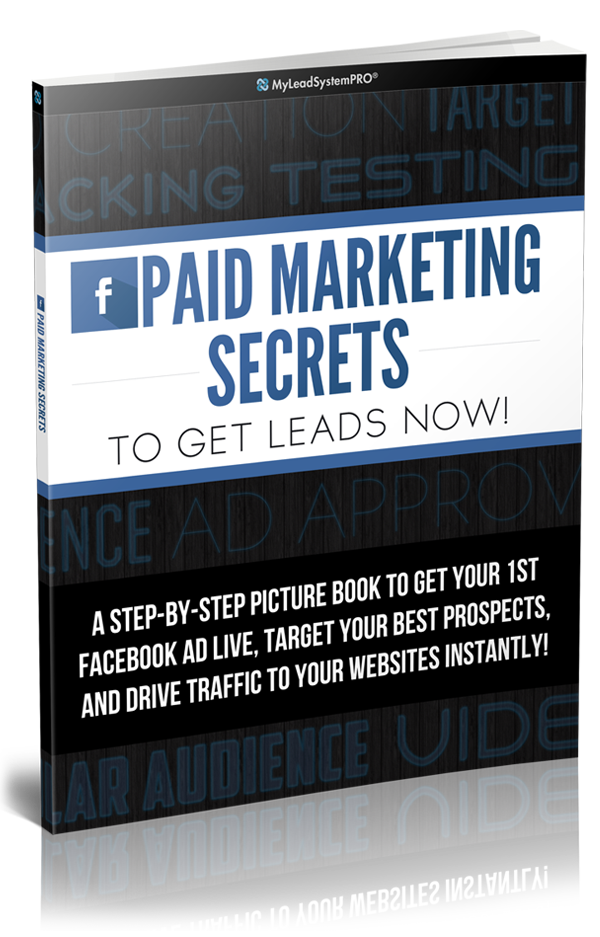 FREE Download: INSTANT ACCESS to a 21-Page PDF Report! Get Fresh Leads & Make More Sales via FaceBook starting TODAY
If you want to do your own marketing on the side, in terms of social media and possibly a website, this is a good option but Amazon FBA is designed for those with a smaller budget so it isn't completely necessary.
Compared to an E-Commerce Store? – When looking into Amazon FBA, there always seems to be the question of whether it's better than an e-commerce store. To answer this, we need to look into the benefits we've already discussed with Amazon. If you were to choose FBA, most of the hard work is taken from your hands.
With an e-commerce store, you'll need to store your own products, send them out to customers, market your own website, and generally spend time doing things that Amazon can cover with FBA. Of course, the biggest draw to an e-commerce store is that you keep all of the profit. However, you need to balance the pros and cons; is the extra profit worth it or do you spend more on marketing, storing, and shipping your own products? For most, the more efficient option is an Amazon FBA home-based business because you also benefit from their huge reputation on a global scale.
Getting Started – If you're interested in getting started, the first step is to learn how to build a business using Amazon and Amazon FBA as your eCommerce foundation. You will be to create an Amazon Seller Central account. Although the professional account requires a monthly fee, we highly advise choosing this option because you'll receive bulk listing tools, order reports, and no price limits for your listings.
If you still don't know which product to choose, this will be your next step. When it comes to finding a niche, experience has taught us that you need a good balance. If you're to see customers, there needs to be interest in the niche. On the flip side, you don't want to enter the market alongside thousands of other sellers because you'll find it impossible to survive.
From here, how can you source the product(s) for an affordable price? At this point, we recommend taking your time because this could be the difference between success and failure. Try samples, calculate margins, and create relationships with the manufacturers.
Once you have your products, the last thing you need to do is create your listing. If you want to limit the amount of marketing you need to do, be sure to utilize keywords in the description and follow the advice Amazon provide.
Summary – For Amazon shoppers, seeing the 'Fulfilled by Amazon' tag is just as good as Amazon selling the product themselves. With an Amazon FBA home-based business, you get a head-start in the industry. If you choose, later down the line, that your success warrants your own store, this is something you can discuss. For now though, FBA is a superb place to build your reputation, minimize costs, and get the customers excited about your brand!
To All That Was Intended To Be